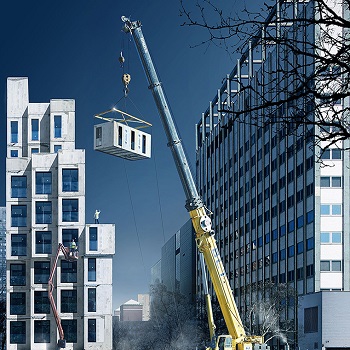 Building your house can be an expensive affair, especially in today's day and age. Hiring a reputable building construction service plays a pivotal role in the success of building construction. These experts can aid you with different aspects and stages of building construction like designing, plumbing, wiring, liaison team, etc, and ensure timely delivery of the project as per your desired timeframe.
Finding an experienced contractor or building construction service can make the daunting task of construction less stressful. These industry experts can provide you with innovative ideas helping you save money, time, and energy. Given below are a few questions to ask before hiring a Building Construction in Meerut.
Years Of Experience In The Field
It is a vital factor to enquire as it can help you analyze the chances of successful and timely construction of your dream home and guarantee quality services. You must visit the company website and research the other construction projects the company has delivered to make an informed investment decision. You can also check the expert's credentials on the company website to have a clear knowledge of the expertise that they bring to the building project.
Budget
Building your dream house can entail a large sum of money, and having accurate knowledge of your construction budget is a vital factor to consider to ensure a smooth flow of building construction. You should ask the building construction service company to give you a quote. You can also compare quotes of various building construction services companies in Meerut to land good deals and discounts on your service.
Schedule And Delivery Of Project
Delayed construction projects can easily become a money pit. Hence, you must enquire about the schedule and delivery of your construction projects. You should ask your contractor to outline the time frame of the varying tasks within the construction and ensure that they keep updating you about the progress to help you with your decision-making regarding construction changes and final delivery.
Customer Support
An experienced and coveted building construction services company will provide you with the best customer support. These industry experts will guide and advise you with legal documents and paperwork related to the building construction of your home. They can also offer you space-saving, layout designing, and energy-efficient solutions helping you make the most out of your investment and lifestyle needs. Hence, enquire about the customer support provided by the building construction Service Company before finalizing your contractor.
Thus, to conclude, having a single point of contact will ensure less confusion and quicken the pace of building construction. You must have a written document from the building construction services company about the scope of work, budget, raw materials to be utilized, labour cost, etc, to guarantee a hassle-free and stress-free building process. The construction contract should also include a mechanism that could help sustain changes during the construction period of your dream home. You must have a written documented construction contract from the building construction services in Meerut to guarantee value-added service.