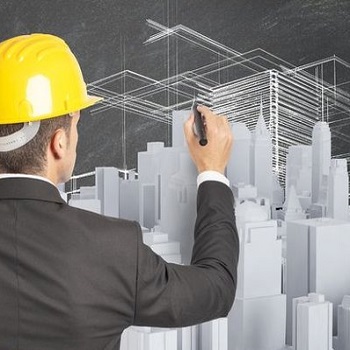 A Real Estate Contractor is essentially that person who works as an agent and has entire control over his business functions, its accounting aspects and also the work schedules of the business. He in reality enters into a contract with some company or even an individual to carry out the task that he has taken up.
He is in simple terms the broker who executes the entire operation. He works in unison with the client to give the best job of constructing a building.
Who Is A Real Estate Contractor?
Real Estate Contractors in Meerut are people who will help you to erect a building that is made on your own terms and conditions. Your choices and preferences are given precedence over everything else while sticking to the laws and regulations of the land to maintain the safety and security of the inhabitants of the building.
In every project, they undertake they are backed with the expertise and experience of a whole team of professionals who are all qualified and technically sound people. In view of this, you can expect a good job from the Real Estate Contractors.
Apart from the construction of the building, they also provide you with services that include masonry work, painting, plumbing, electricians, carpenters and all other people who can turn a building into a home that is livable with your family. And the best part of the Real Estate Contractors in Meerut is that they work for all types of buildings like residential, commercial, agricultural or even industrial ones.
The Status of Real Estate Contractors
Real Estate Contractors are people who are categorized by a few characteristics that make them noted as professionals in the mentioned field. These characteristics are:
The contractor has sole control over his business. It means he decides when, how and where he will render his services.
He decides his mode of payment, like when he is to be paid and how to be paid. He will, in such cases, raise invoices for his client.
Because of working independently, he does not enjoy the regular benefits like insurance coverage or paid leaves like employees.
The Responsibilities Of A Real Estate Contractor
The major responsibilities of Real Estate Contractors are listed below:
They have administrative responsibilities that they must carry out for the smooth execution of the job that they have taken up
They also have to conduct a thorough analysis to give of the best to their clients. This means that they must be abreast of the currents trends, requirements and practices
After they have completed a project they should be fully equipped to market the same
Closing With The Benefits Of Hiring A Real Estate Contractor
Their benefits include many of which a few will be discussed below.
Since they are qualified and licensed professionals they will be the best people to provide you with services that are in keeping with the current trends of the market. They will even take safety and security as supreme and go about the job accordingly
Since they are professionals they are well connected with all people in the industry and can conveniently give you what you require
Being a part of the industry, they will give you the exact cost of the entire project and will also make the whole project cost-effective for you
So you can see why you need to hire Real Estate Contractors for any project big or small.